Native trees at Westonbirt Arboretum 
Though Britain has comparatively few native species - only 30-40 - nearly all of them can be seen in the ancient Silk Wood.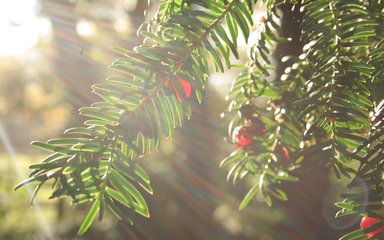 Head to Silk Wood to see our collection of native trees.
One of the highlights of the collection is the 2000 year old small-leaved lime, which has been managed as part of a coppice rotation dating back centuries.
The lime is now managed on a 20 year rotation and was last coppiced in November 2012. A mix of traditional and modern techniques are used to coppice - cut back to stumps - around 60 lime stems that had grown from one original specimen thought to be hundreds, possibly thousands, of years old.