Take One Tree - Green Woodworking Course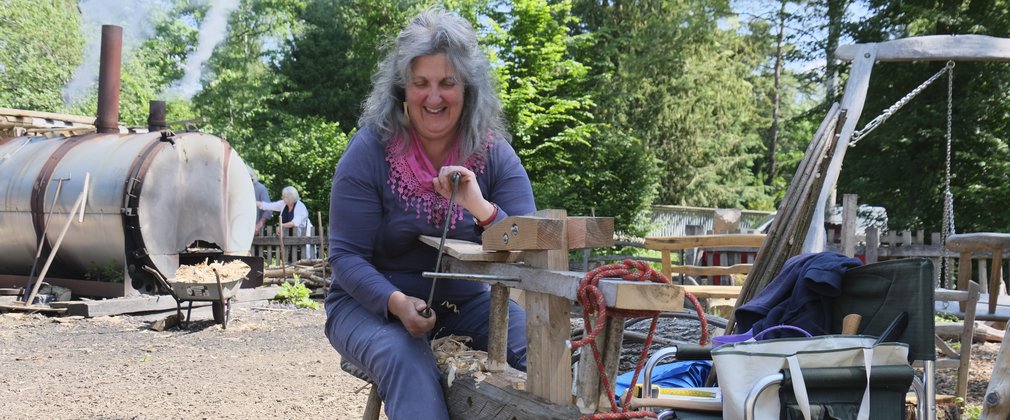 A twelve-week hands-on course to introduce you to the basics of woodland management and greenwood products.
Taking a birch tree as a focus, utilise the whole tree, from the tips of the branches to the base of the trunk. Make your own bench, board, broom, shrink pot, spoon and more. Split wood, cook on an open fire, work with tools. You will have something to sit on, to eat out of and eat with, next to a fire you've kindled yourself.
Would be ideal for those starting a woodland career, wanting an introduction to greenwood craft. Or woodland owners wishing to make the most from their own trees.
The cost is £450 for a series of 12 weekday sessions (fortnightly over six months) starting in October 2023.
For more information and dates please contact Jane Gray-Wallis on jane@spoonsouthwest.co.uk or call 07855535717
Essential Information
Westonbirt, The National Arboretum, Tetbury, GL8 8QS
How much? £450
Where to meet? Community Shelter
Do I need to book? Yes
Dogs allowed? Can be discussed with course tutor