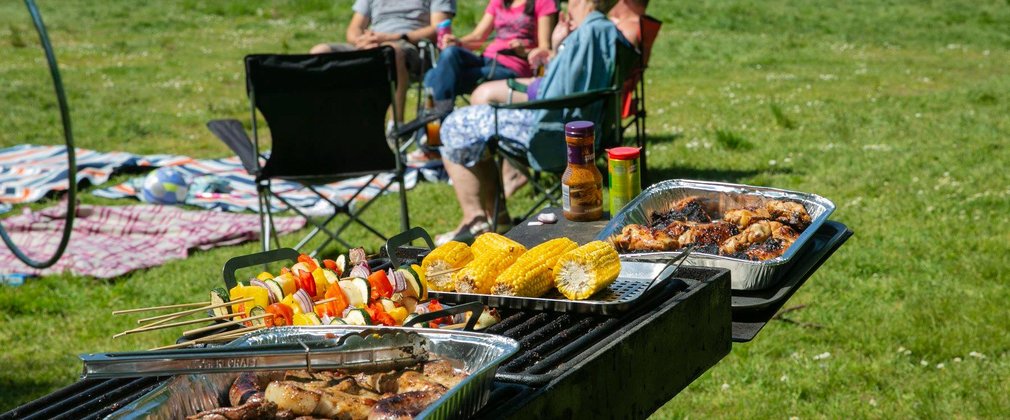 Hire a barbecue at Wilverley
Enjoy a tasty treat in the forest at one of our beautiful barbecue stands or picnic areas, just bring along good food and company!
Wilverley has barbecue hearths available for hire. If you are planning a barbecue for over 20 people we recommend that one of our static barbecue sites is hired. These barbecues will cater for up to 50 people. Disposable barbecues can also be used on the stands provided.
Barbecues are available all year round and hire is for the whole day starting at 10am. Charges are: 
Midweek: October - March £60, April - September £80 

Weekend: 

October - March £75, April - September £95 
In order to protect this special landscape from the risk of fire please follow our guidance
Only use barbecues where allowed
Never leave the barbecue unattended
Make sure that all rubbish is taken away with you
The collection of wood from the forest is not permitted, please do not use it to add fuel to your barbecue
Open fires are not allowed 
Full terms and conditions apply 
Useful information
Wilverley, Off Burley Road, Nr Sway, Hampshire, BH25 5TZ
Please tidy up after yourself and take all litter away with you.
Barbecues are locked on arrival and can be unlocked using the unique code that is emailed to you with your booking confirmation.
Please do not feed the New Forest ponies or other forest animals.