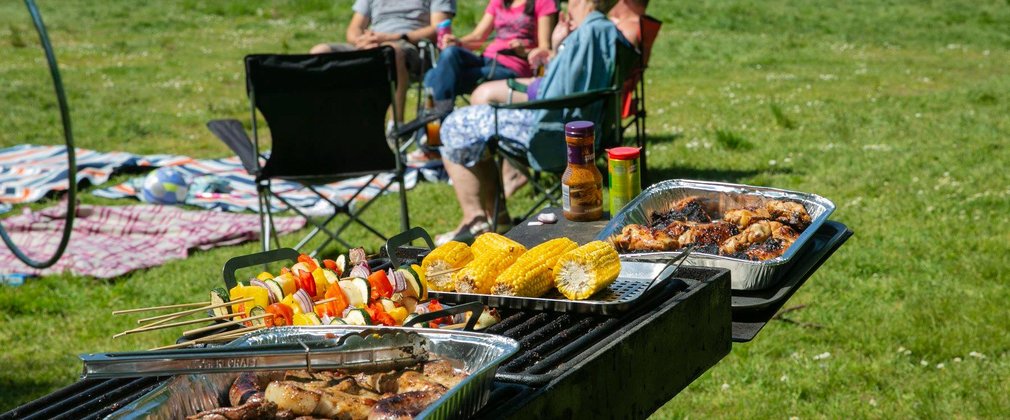 Hire a barbecue at Wilverley
Barbecue hearths are available for hire at Wilverley. If you are planning a barbecue for over 20 people we recommend that one of our static barbecue sites is hired.
These barbecues will cater for up to 50 people and are a great place for a family get together, group social or corporate events.
We provide the barbecue hearth and the gorgeous scenery and all you need to bring is food, drinks, charcoal and of course good company.
Charges:  Monday - Friday £77.00; Saturday & Sunday £88.00. Hire is for the whole day starting at 10am.
To book:  You will need to book in advance.
To check availability and to make a booking please call us on 0300 067 4645 or email southern.permissions@forestryengland.uk.  In order to process the paperwork please allow at least 2 weeks notice.
Disposable barbecues can also be used on the stands provided.
Picnics at Wilverley
Enjoy a tasty treat in the forest at our beautiful picnic area, just bring along good food and company!
Useful information
Wilverley, Off Burley Road, Nr Sway, Hampshire, BH25 5TZ
Please tidy up after yourself and take all litter away with you.
Please do not feed the New Forest ponies or other forest animals.