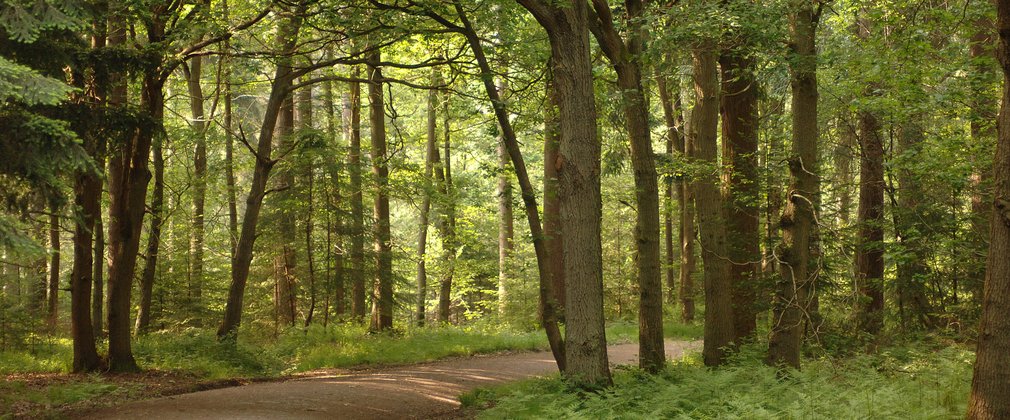 Body
Located around 20 miles west of Birmingham, Wyre Forest provides a great opportunity for people to get outside, but it is also an important home to a variety of wildlife, and a source of home grown timber.
We see around 350,000 visits every year, and Forestry England is responsible for maintaining our visitor facilities as well as caring for much of the wider forest.
Forestry England work in partnership with Natural England to manage the forest sustainably, ensuring it continues to thrive for future generations.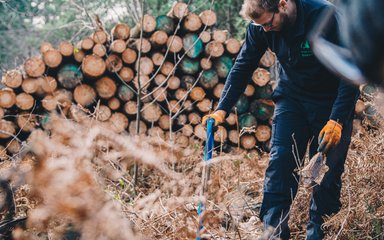 Sustainable forestry
Half of the team at Wyre Forest are responsible for looking after the forest itself. This includes managing the trees through their full lifecycle, from forest planning, to tree planting and felling. Work is taking place to slowly revert large areas of the forest back to native broadleaf trees.
We work very closely with colleagues in Natural England to look after Wyre. Parts of the forest are owned by Forestry England, and parts are owned by Natural England, but we work together to manage the forest in a cohesive way.
The success of this partnership led to large parts of Wyre being designated as a National Nature Reserve (NNR) in 2022. This made Wyre Forest the largest woodland NNR in England, and recognises that the area has been managed in a sustainable way.
Around two thirds of the forest is under the joint management of Forestry England and Natural England. The rest of the area is owned by private landowners.
Visitor facilities
The other half of the team look after our visitor facilities, and their aim is to make sure you have a fantastic day out in the forest.
Their work includes managing and maintaining our trails, play area, toilet facilities, emptying bins, providing visitor information and waymarking signage. They also work with on-site partners like Go Ape and the café.
Being outdoors can help support your mental and physical wellbeing, and our team are proud to provide these opportunities at Wyre.
At weekends and school holidays, our rangers can be found in our information pod, next to the car park, so do pop in and say hello. They are full of top tips of how to make the most of your forest visit.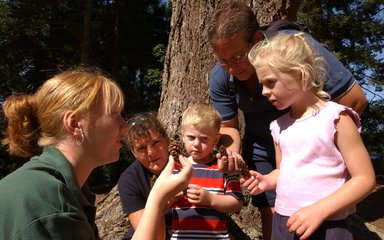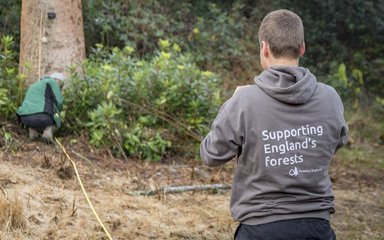 Wildlife and conservation
Wyre Forest is a really special place for wildlife and is home to a diverse array of habitats. Many different species call Wyre home, including protected mammals, reptiles and birds. It is well known for its butterfly and moth populations – over half of all butterfly species found in the UK have been recorded here.
A lot of this is down to the hard work our team put into maintaining and creating habitats for wildlife to flourish.
For some of this work we have a very dedicated group of volunteers who meet monthly to carry out various tasks all the way across the forest.
In the winter, volunteers get involved in brash burning to improve habitat for flowers and invertebrates. In the summer, grass raking takes place to improve meadow habitats, and hand-pulling Himalayan Balsam is needed to manage the alien species.