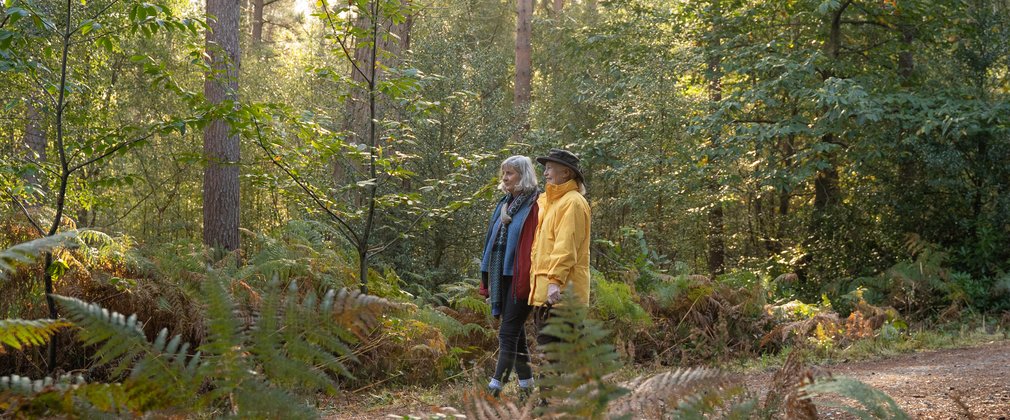 Forestry England manages over 1,500 forests, and everyone in the country lives within an hour of one of them. Forests offer space to explore, connect with nature and exercise our minds and body.  If you're not yet convinced, here are 10 reasons you should discover the freedom of the forest in 2023.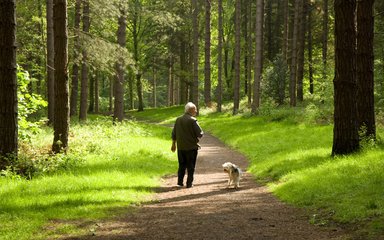 1. Tons of trails
With over 1,800 miles of walking and cycling trails, our forests provide the perfect spaces to spend time outside. 
We have a range of waymarked walking and cycling trails to suit all abilities, so grab your walking boots, running shoes, or your bike and find a trail that suits you.  
2. Forests can help you feel better
Spending time in forests really does improve our health. Research carried out by Forest Europe in 2017 showed that 'visits to forests can lower blood pressure and pulse rates and reduce cortisol levels'.
Forest bathing, which originated in Japan (where it is called shinrin yoku) is a practice of finding calm and quiet amongst the trees and this has been shown to help us destress and boost our health and wellbeing. 
Find out more here or have a go from home with our virtual forest bathing experience.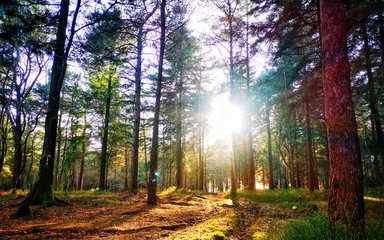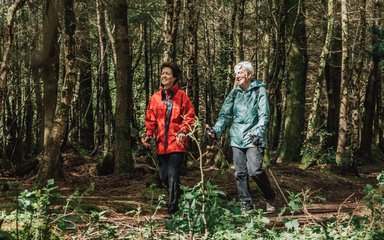 3. Forests are the perfect place to discover a new hobby
Forestry England offers a whole range of activities and opportunities to experience the forest in many ways. From Nordic Walking classes, to orienteering or yoga amongst the trees we work with a range of activity providers to offer lots of fun activities.
You can find out what activities and events are available near you by searching for local forests using your postcode. 
Sign up for monthly email newsletters packed with wildlife updates, forest stories and ideas for days out near you!
4. Wonderful wildlife
Our forests are home to a range of wildlife, from large mammals such as deer to smaller inhabitants such as bats, dormice, birds of prey and red squirrels.  
We are one of the largest managers of Sites of Special Scientific Interest in England, which are home to the country's rarest wildlife, and the land we manage provides habitats for wildlife in moors, heathlands and bogs as well as amongst the trees. 
So grab your binoculars, find your nearest forest, and see the rich variety of wildlife living in our special woods.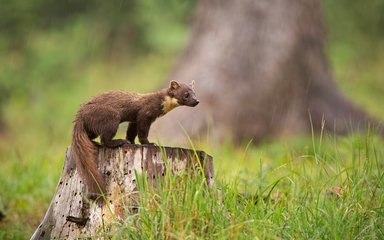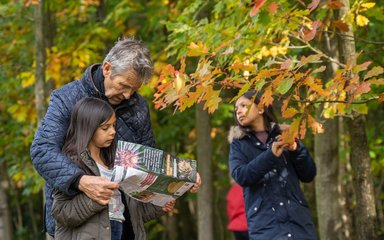 5. There's something for the whole family
It doesn't matter your age, forests really are for everyone. They're perfect places to visit alone or in small groups, but if you're bringing younger family members there's loads in store to keep them amused. From free downloadable activities, interactive family trails and familiar character sculptures to spot. There's no better way to tire out the little ones than with a wild day out in the woods! 
6. Sites steeped in history 
The nation's forests are rich with history, and are home to many historic monuments, fascinating archaeology, and Sites of Special Specific Interest. Part of our job involves caring for these, and safeguarding them for future generations to learn from and enjoy. 
Follow our Historic Forests Twitter account for regular updates from the Forestry England team members looking after Iron Age hillforts, wartime remains and other Scheduled Monuments.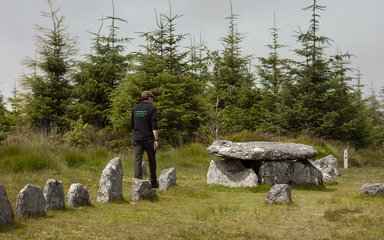 7. They're easier to explore than you think
We get it, forests can be intimidating. They can conjure an image of darkness with steep climbs and winding paths to get lost along.
However, many of our Forestry England sites offer easy access trails, toilet facilities and plenty of seating. Some also offer trampers, so if mobility is limited you can still get about and explore all the wonderful things on offer!
8. They're for everyday
Lots of our sites, particularly our larger ones, can get busy at the weekends and during school holidays. So if you're looking for a more tranquil visit, why not think about coming mid-week, we're here and ready for you every day! 
Take advantage of quieter trails and enjoy the tranquility and peace of nature's details, the rustling leaves, changing textures and soothing sounds of bird song.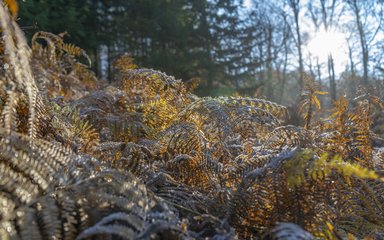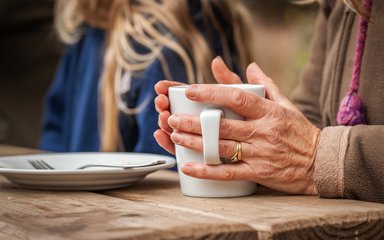 9. Forests are for resting too
When you've done exploring many of our forests have fantastic on-site cafes where you can refuel, you've earned it after all! Our cafes are wonderful spots for lunch and a catch up, or a cuppa with a big slab of cake. Many of our cafes also offer discounts for Forestry England members.
And if you'd prefer to pack your own, you're never too far from a picnic bench or the dappled shade of tree, perfect for laying down a blanket and unpacking those well-deserved sandwiches!
10. Your visits support our forests and offer great value for money
For over 100 years we have been growing, shaping and caring for forests for the benefit and enjoyment of all, and your visits help us to continue our work planning and planting forests that will help create a sustainable future. 
Regular visitors can avoid the queues and park for free by becoming a member for as little as £20 a year. Prices vary, see which forests offer Membership near you. Membership also comes with a host of money-saving national and local discounts for brands such as Forest Holidays, Go Ape, Cotswold Outdoor and more.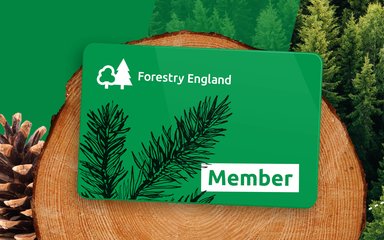 So what are you waiting for?
If you haven't already, 2023 is the perfect time to discover what forests can do for you. See you on the trails!