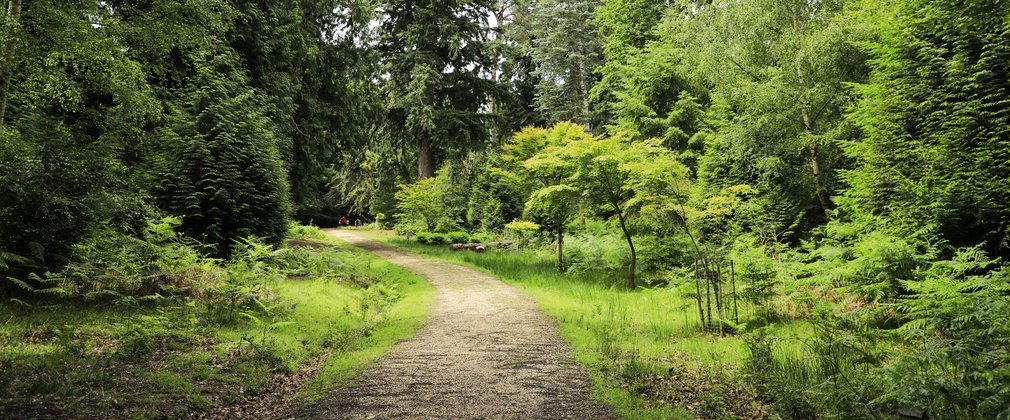 Situated on an old coaching route, Bolderwood has all the ingredients for a family day out
We are delighted that Bolderwood features as part of the Ancient Canopy dedicated to Her Majesty in celebration of the Platinum Jubilee in 2022.  Ancient Woodlands are cherished reminders of our living heritage, often referred to as "nature's Crown Jewels". We are proud to be part of this unique project, which aims to raise awareness of these treasured habitats and the importance of conserving them for future generations. 
Bolderwood contains some of the oldest Douglas fir trees in the New Forest with some dating back as far as 1860.  South of Bolderwood car park lies an extensive area of ancient and ornamental woodland, which has a wonderful mixture of native trees that is open to local peoples' grazing animals.  It has many veteran trees growing that are home to rare wildlife and plants. These big, old trees provide a vital link to the landscape's history, when it was a Royal Forest and deer park.
The New Forest has a fascinating history and Bolderwood has direct links to The Crown.  The earliest record of a royal hunting lodge at Bolderwood dates to 1325 and the reign of King Edward II.  A lodge existed on the site in various forms until the 18th century when it was demolished.
Respect, Protect, Enjoy
To help prevent wildfires fires, BBQs and outdoor cooking equipment of any kind are now banned in the New Forest. 
Explore Bolderwood on two wheels by following the New Forest's great network of cycle trails.