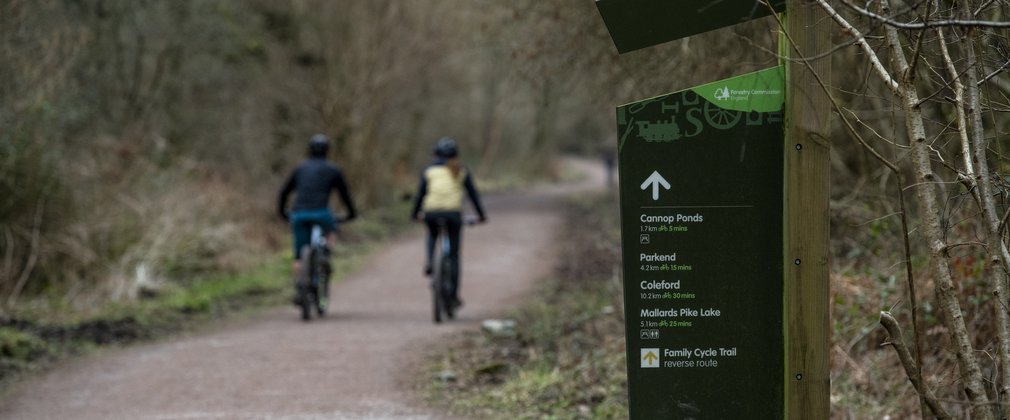 Family Cycle Trail at Cannop Ponds
Cannop Ponds car park provides good access to the Family Cycle Trail a 14.5 km (9 miles) 
The trail is on a shared use forest road which is a circular route through the heart of the forest, best cycled clockwise. The route has been surfaced and is suitable for all ages and abilities, with gentle slopes and one steep downhill section, there are connecting routes to villages and picnic sites.
If this trail is too long you can create a shorter ride by taking a detour onto the on the Hicksters Way Loop creating a 10.5km (6.5 miles) ride from Cannop Ponds.
Activity information
Cannop Ponds, West Dean, Lydney, GL15 4JS
Is this activity for you?
Forest roads are suitable for beginner or novice cyclists.