Tramper mobility scooters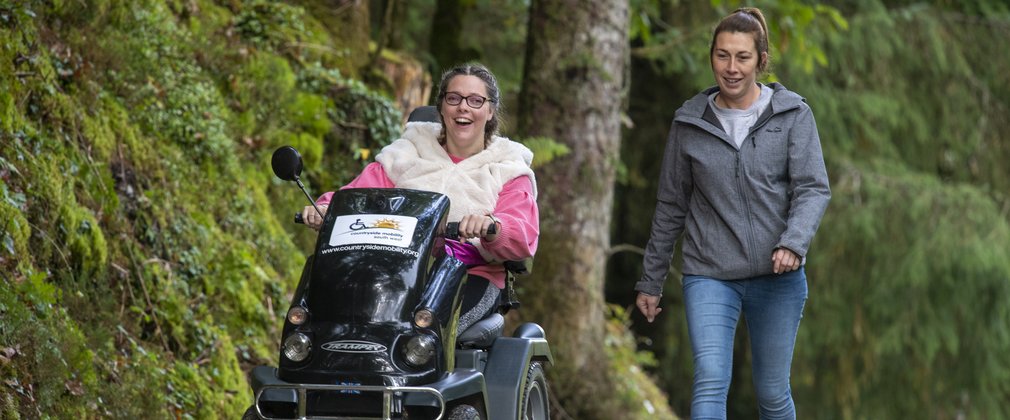 Explore the forest with a Tramper off-road mobility vehicle
Trampers are off-road mobility scooters, which are easy to use and able to tackle a range of surfaces and gradients come rain or shine. You do not have to be registered disabled to hire one. 
Many of the nation's forests offer the hire of Trampers, enabling visitors with limited mobility to enjoy a day out in the forest.
How it works
Forests offer Trampers through Countryside Mobility or Outdoor Mobility schemes with prices starting at £2.50 per hour. Some forests have their own vehicles that you can use free of charge or for a small fee.
Use the map below to find out what's on offer, price and booking information at your local forest.
Useful information
Accessibility information, including toilets, parking and a full accessibility guide document are found on every forest web page.
Try our easy access trails for wheelchair friendly routes through the forest.
Search for Tramper mobility scooters at a forest