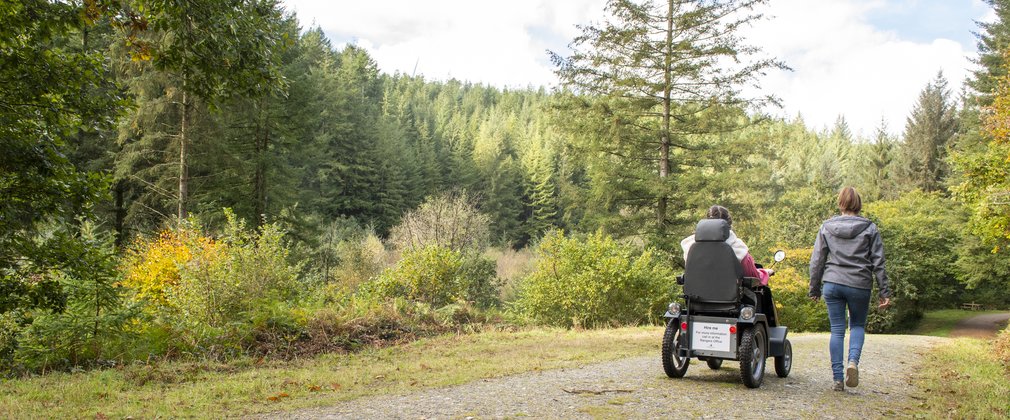 Walking trails at Cardinham Woods
Cardinham is famed for its walking trails, from easy routes to longer walks that include steep valley climbs and fantastic views. With four way-marked routes and miles of tracks to explore, Cardinham Woods offers a great day out.
For visitors with reduced mobility (short or long-term, for any reason), we have a Tramper off-road scooter for hire that can access the Lady Vale Walk, Callywith Wood Walk, and Lidcutt Loop.
Walking trails at Cardinham Woods