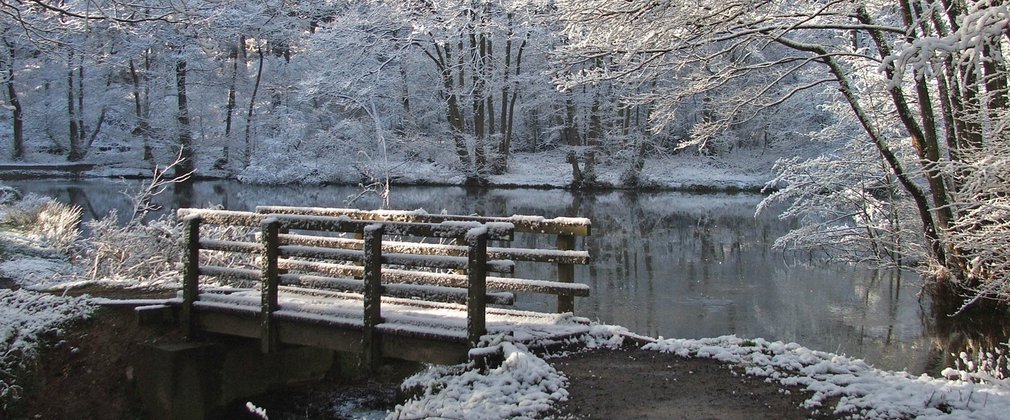 Wellies crunching through twigs and leaves. Steaming hot chocolate and a cheek-warming tea. Forest trails to follow, and finding your perfect tree.
Wrap up warm, pull on your boots and have a day to remember in the forest! If you're stuck inside, bring the festive spirit into your home with our selection of activities and virtual forest bathing.
Gift a year of good memories
A Forestry England membership makes a unique present for Christmas. It's been a difficult year for everyone, but research suggest spending time connecting with nature, and especially being amongst trees improves our health and wellbeing. Ditch the plastic and put happiness at the heart of your gift this year.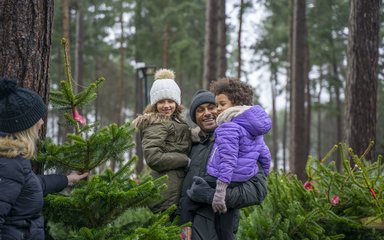 Pick up a Christmas tree
Our sustainable, UK-grown Christmas tree shops will open soon, so please check local opening days and times before visiting. With fresh forest air, beautiful lighting and an atmosphere to match, it's more than just a tree - it's a family tradition.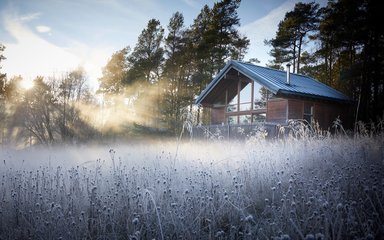 Win £250 towards a cosy cabin break with Forest Holidays
Enjoy a stay in a secluded location offering a retreat from the everyday. You'll also receive a Forestry England Membership for your local forest, perfect for making sure 2021 is full of outdoor adventures!