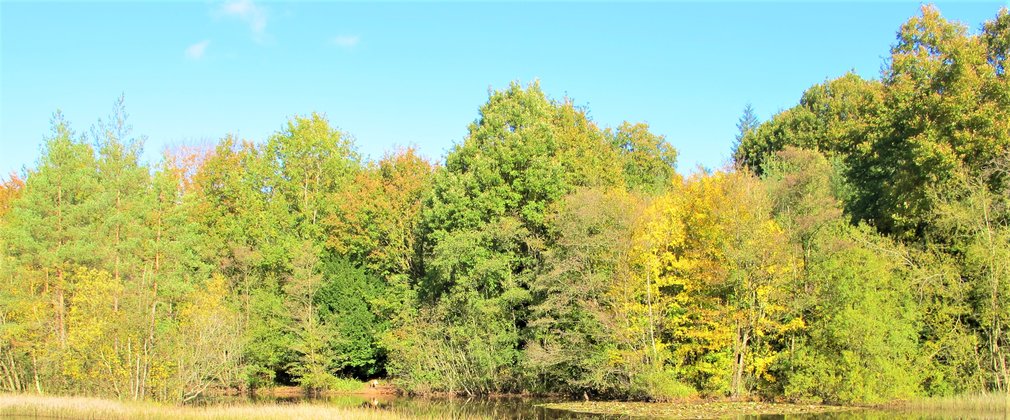 This ancient woodland consists of a mixture of tree species which provide a stunning display of seasonal colour and provide vital wildlife habitats
Take a walk through Dymock Woods and encounter the rich variety of plants and animals.
Areas of Dymock Woods are SSSI (Site of Special Scientific Interest) and much is noted for its beautiful show of spring flowers, in particular the Wild Daffodils.
This pocket of ancient woodland comprises of some very valuable and rare trees, such as the Sessile Oak and Wild Service. Dymock Woods is also important for rare moths and butterflies;  the pearl-bordered fritillary, wood white as well as the uncommon white admiral are just a few to look out for.
From the main carpark at Queenswood, there are two waymarked walking trails suitable for all abilities, The Lake Walk and The Princes Walk. Dymock is the perfect place for a gentle stroll, with plenty of spots for a picnic.
In order to protect the many habitats and rare species in Dymock, horse riding and mountain biking is not permitted off the main forest roads.
At any time of year, Dymock Woods is a delightful area to explore, offering a wide range of opportunities for ramblers, horse riders, bird watchers and walkers – but especially worth a visit during the daffodil season.
At a glance
Walking trails
Horse riding
Dogs welcome
Picnic area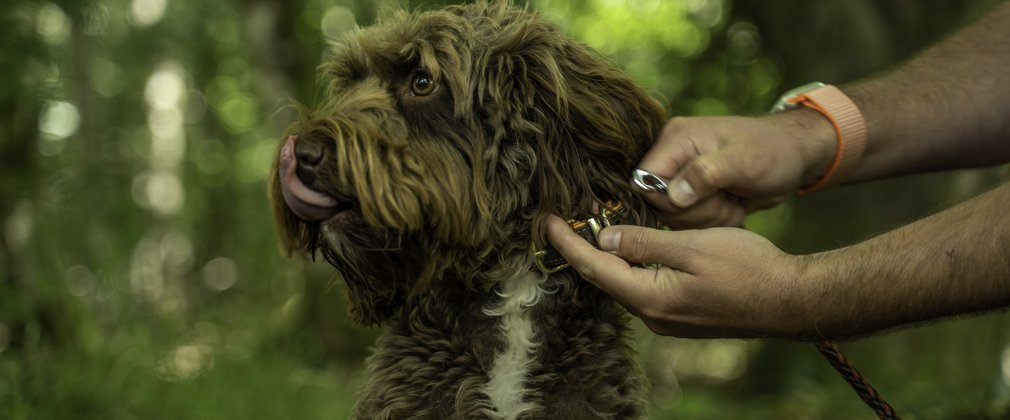 Happy times and waggy tails
For a safe and enjoyable visit for everyone, read our guidance on dogs in the forest.