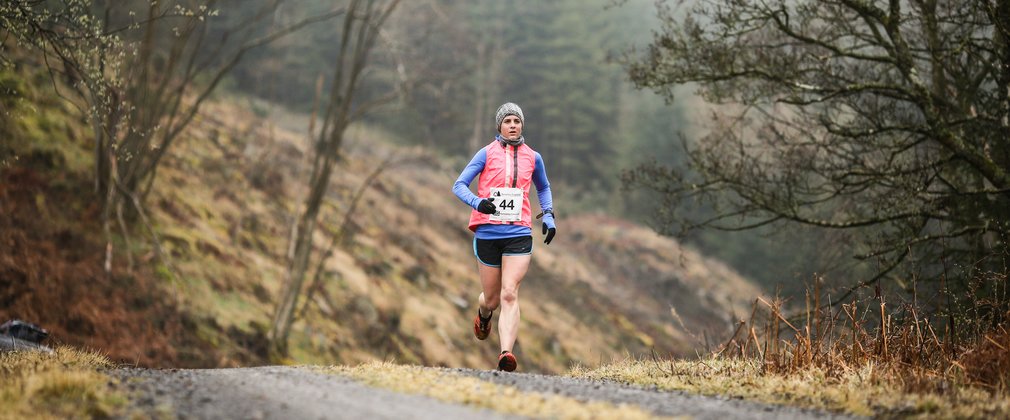 All runners are welcome in the forest. We've made a list of 13 forest running trails that are designed for beginners as well as seasoned pros. With varying grades, you can select the difficulty level to suit your ability. 
1. Westonbirt

Arboretum

, Gloucestershire
Distance: 0.9k
Challenges: Flat terrain
New to running? Try out this relaxing beginner trail that takes you on a flat loop around the Westonbirt Down landscape. Improve your health and your mindset, whilst taking in the stunning Arboretum scenery. Motivation to exercise has never been easier to find.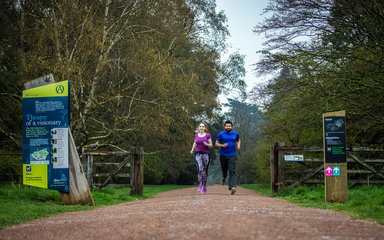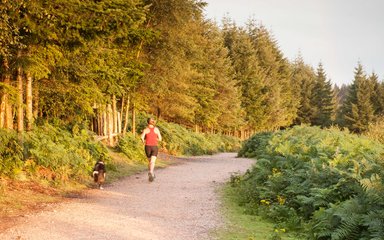 2. Wendover Woods, 

Buckinghamshire
Distance: 1k
Challenges: Easy trail for beginners
If you're taking up trail running this year, then the Wendover 1k running route is a great place to start. It's on a flat and wide forest road where you'll run 500m and turn around to complete 1k. The views? Amazing. Prepare to pass the much-loved Wendover viewpoint looking out on to Halton Camp and Weston Turnville Reservoir.
3. Mallards Pike, Forest of Dean
Distance: 2k
Challenges: Mixed terrain
Do you enjoy running on level and surfaced tracks? If so, this is the trail for you. Follow the forest road, waymarked in grey, through the lovely greenery. You can expect a peaceful route that will return on the Mallards Family Cycle Trail link path.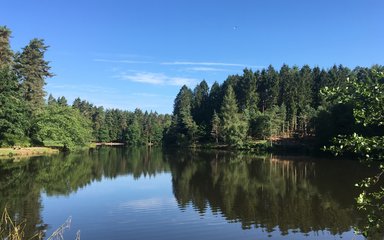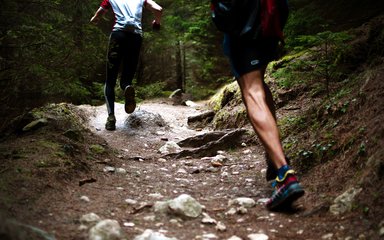 4. Alice Holt, Surrey
Distance: 3k
Challenges: Varied terrain
This trail will be running through your mind all day. Go from forest roads, to bumpy trails, to muddy pathways. There's nothing more exciting and challenging than this type of run. Follow the yellow markers with the black arrow and expect the unexpected.
5. Bedgebury National Pinetum and Forest, Kent
Distance: 3k
Challenges: Mixture of gentle downhills and short inclines
From sole to soul. Hit the ground running and increase the time you spend outdoors. You'll be surprised how much a trail like this can benefit your wellbeing.  Follow the turquoise markers for a stunning running route, where you can expect to see impressive conifers and tranquil lakes.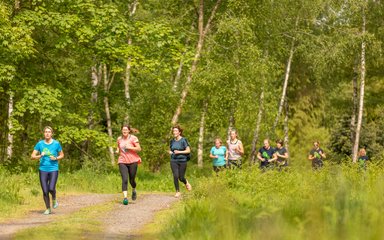 6. Haldon Forest Park, Devon
Distance: 5k
Challenges: Steep gradients
Feeling low? Reach new heights with this hilly running route, straight through the most peaceful and picturesque forest location. You get to run through a butterfly conservation area, a mesmerising tree tunnel, and you'll even run past Haldon's breath-taking viewpoint.
7. Salcey Forest, Northamptonshire
Distance: 5k
Challenges: Beginner level
Ready, set, go… to one of the most enjoyable running trails in this list. Newbies to the sport will love this relaxed and easy trail. With a combination of forest road and surfaced trails, the flat terrain is an opportunity to train up. The biggest challenge here is you… can you beat your personal best?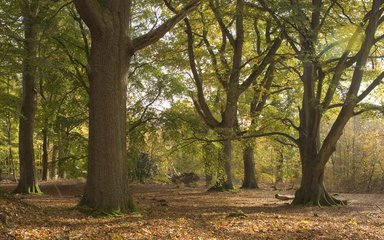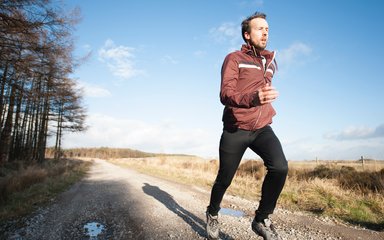 8. Delamere, Northwich
Distance: 5k
Challenges: Stone paths and uneven terrain.
You can look forward to an undulating route that's great for both beginners and regular runners. Keep your eyes open for wildlife surrounding Blakemere Moss, as this is a great place to spot exciting species.
9. Sherwood Pines, Nottinghamshire
Distance: 5k
Challenges: Beginner level
Follow the turquoise markers to run down an enjoyable winding path and admire mighty forest trees. If you're lucky, you may even encounter some of Sherwood's native wildlife. This is a running experience unlike any other… the views alone are enough to make you question why you ever exercised indoors.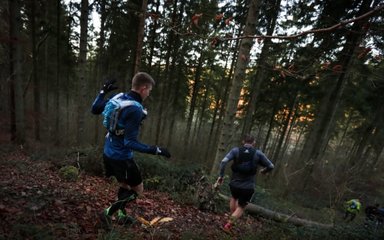 10. Dalby Forest, North Yorkshire
Distance: 10k
Challenges: Mixed terrain and steady climb to viewpoint
This is a safe, off-road, traffic-free trail that will really get your heart racing. There's nothing a healthy dose of fresh air and stunning forest views can't fix. Run through a magical tree tunnel on this route while admiring the North York Moors National Park and Langdale. Guaranteed to fuel the body and the mind.
11. Whinlatter Forest, Cumbria
Distance: 10k
Challenges: Mountain ascent
This running track will take your breath away… quite literally. What can you expect? Challenging and steep inclines – perfect for the sports junkie seeking a challenge. The view of the Lake District National Park and Grizedale Pike are added bonuses. Follow the pink waymarkers or pick up a map from the Visitor Centre.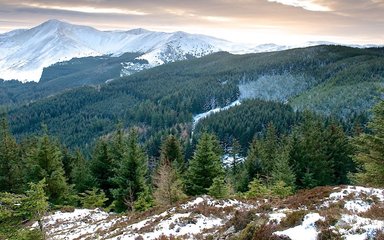 12. Cannock Chase Forest, Staffordshire
Distance: 10k
Challenges: Long and challenging climb with uneven terrain
Run towards your goals this year. Knock down the mental obstacles and believe that you can achieve. Hit your personal best? Stop and enjoy the view… you've earned it. Follow the grey markers along this tranquil and testing trail.
13. Salcey Forest, Northamptonshire
Distance: 10k
Challenges: Take care at the 2 road crossings in this route
Inhale and exhale. Breathe in that fresh forest air as you achieve your fitness goals. Your body will love you for this. Follow the teal markers starting on the forest access road, then continue on similar flat, fine stoned terrain.