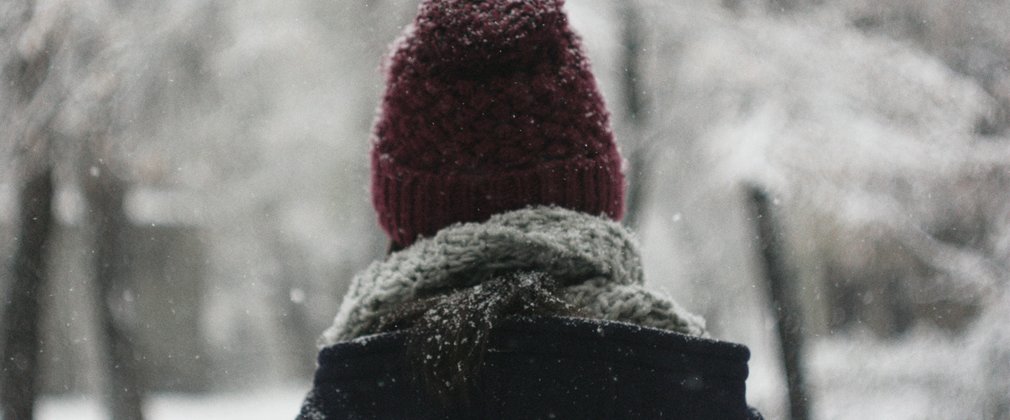 The shorter days and colder weather around Christmas can make it hard to motivate ourselves to get outside and see other people. This can leave us feeling disconnected from each other and the world around us.
That's why we've put together three ways you can stay connected to nature and people this winter. Based on neuroscience, advice from an expert psychiatrist, and guidance from Mind, we want to share these three tips for a kinder, more connected Christmas.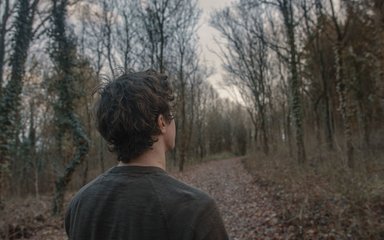 The run up to Christmas can be both joyous and stressful! The Christmas hype, especially after a difficult year, may feel overwhelming. But nature seems to understand that the winter months are a time to slow down - during winter trees go into dormancy which is similar to hibernation – and we can take inspiration from, and comfort in, the peaceful atmosphere of the forest in winter.
Dr Alan Kellas is a psychiatrist interested in nature-based approaches to mental health, and lead for Green Care on the Royal College of Psychiatrists's Sustainability Committee. He says:
"Noticing the way trees grow and mature, their autumnal colours or winter skeletons, or the way wildlife adapts to seasons changing, can help slow our ruminating thoughts and help us see our place in the wider web of life.
Forest bathing, which originated in Japan where it is called shinrin yoku, is a practice we can all try and has been shown to help us destress and boost our health and wellbeing. It involves the simple method of being calm and quiet, observing nature and breathing deeply and can be incorporated into a woodland walk or even experienced from home or your garden.
Go forest bathing in your local woodland
Wrap up in a warm coat and waterproof shoes and head out into the forest

Embrace the elements! A 'bracing walk' in the wind and rain can be breath-taking

Turn your devices off or onto silent and find yourself a quiet space to be mindful and enjoy the sensory stimulation of the forest

Pause and allow yourself to connect with your senses – feel the crisp air on your cheeks, breathe in through your nose and take time to notice what you can smell

You may wish to move onto another area of the forest and again stop, pause and be aware of all your senses – is this spot different to the previous one?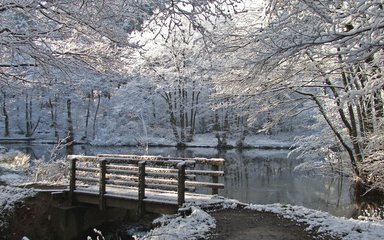 Can't leave the house? Try forest bathing at home
When you can't get to the forest, you can still enjoy some of the health and wellbeing benefits that forests bring. Research has actually shown that viewing an image of a forest scene on a screen causes changes in the body and brain that make us feel more relaxed.
Our wintery virtual forest bathing gallery will transport you to the heart of the forest without you even leaving your home! So sit back, get comfy and enjoy virtual forest bathing.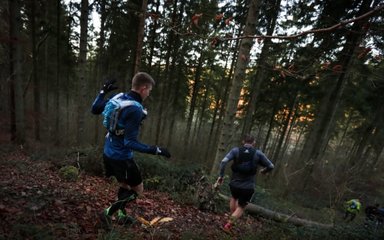 Although it may be tempting to retreat indoors over the winter months, connecting with nature is key to looking after our mental and physical health. Studies show that visiting forests can provide a wealth of social, mental and physical health benefits, including stimulating the mind, boosting the immune system, improving cognitive function and mood, and reducing the possibility of poor mental health.
Thankfully, keeping active doesn't necessarily mean breaking into a sweat! There are lots of mindful ways to introduce movement into your daily life – and the great news is that studies show forests make physical activity feel easier and more enjoyable compared to getting active indoors.
If you can't get to the forest, bring the forest to you with our gentle forest yoga session which will help you reconnect with your environment and leave you feeling uplifted.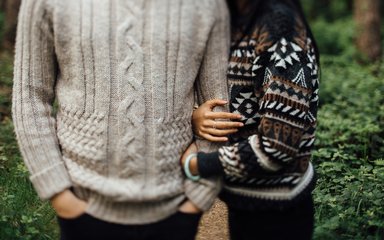 Research by Mind, the mental health charity, has shown that committing an act of kindness once a week over a six-week period is associated with an increase in wellbeing.
Neuroscience suggests that giving activates the 'reward' area of our brains which means that we feel good by making others feel good! There are lots of little acts of kindness we can do to care for ourselves and each other. You could:
Smile at or say hello to someone as you pass them on your woodland walk – you might be the first person to smile at them that day and that small act of kindness could make a big difference to their wellbeing. Of course, remember to maintain a social distance when you do!

Take a photo of something beautiful that captures your attention and send it to a friend or loved one to brighten up their day.

Treat your loved ones to a year of memories in the forest by gifting them membership to their chosen forest. All the money made through membership is reinvested into caring for the nation's forests, so it's a great way to be part of growing, shaping and caring for forests for the benefit and enjoyment of everyone.