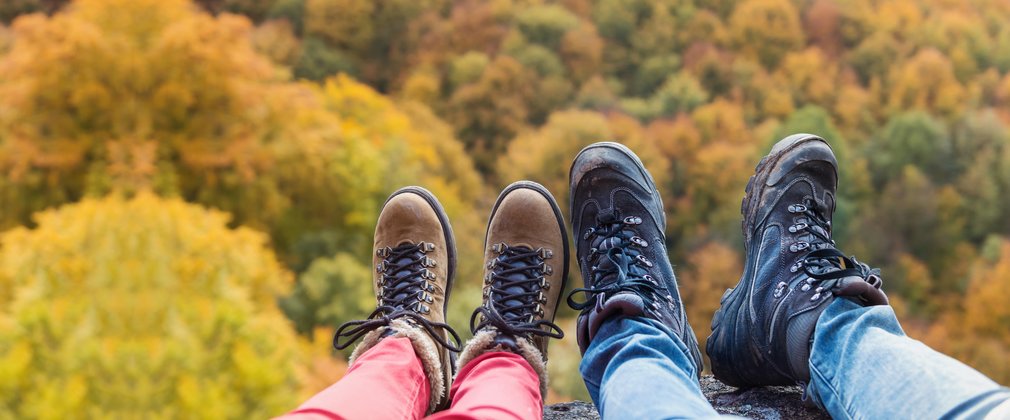 Blazing yellows, rusty reds, piles of leaves and that mystical morning light. Autumn is by far our favourite season and it's the perfect time of year for a wander in the woods. 
From spectacular views in Northumberland to the magnificent moorlands of the Yorkshire Dales, find the perfect autumn walk near you, breathe in that crisp country air, and don't forget to share your snaps with #AutumnLeafWatch!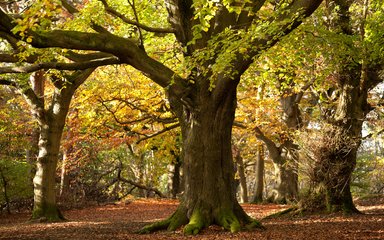 Hamsterley Forest, County Durham 
This delightful 2,000-hectare oasis, sprawling along the sides of a sheltered valley, is a lovely place to visit in autumn. You'll be met with beautiful colour from the moment you arrive along the drive. Make sure to walk the Bedburn Valley trail to soak up the rich red and gold hues of the ancient oak trees.  
Top tip: Don't forget to pack your reusable coffee cup for a stop at the Forest Café. What's an autumn walk without hot chocolate? 
Holystone Wood, Northumberland  
With tranquil waterfalls, dramatic crags, and an abundance of autumn colour; this corner of the Forests of Rothbury is well worth a visit. Once the site of a twelfth-century nunnery, Holystone's beautiful broadleaf woodland is incredibly peaceful and perfect for a spot of forest bathing or wildlife watching.  
Top tip: The Lady's Well walk will lead you to a historic National Trust landmark where St Paulinus supposedly baptised 3,000 Northumbrians during Easter week, AD 627.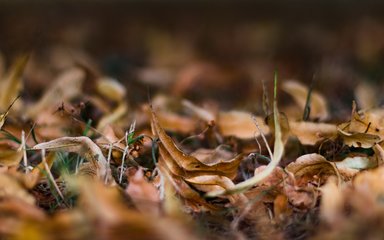 We want to see how autumn captivates your senses! Share your most colourful and crunchy snaps of the forest with #AutumnLeafWatch on Twitter, Facebook or Instagram to win a £200 gift card, Forestry England national membership and Teemil t-shirt!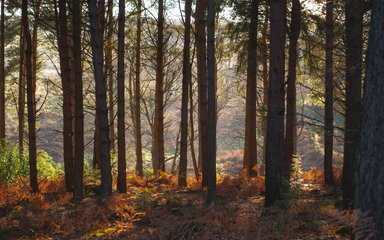 Dalby Forest, North Yorkshire  
Although mostly evergreen, Dalby still makes for a stunning autumn walk. Head into the forest, soaked in warm orange light, and explore the Dalby Beck Yellow trail for a mindful moment spent with nature. 
Start at the visitor centre and climb out of the valley into the surrounding forest. It's worth the steep section because you'll be rewarded with the best views over Dalby Dale. Walk back down into the dale to join the Ellerburn Trail, and admire the meadow where centenary trees were planted last year. Want a longer route? Extend your walk to enjoy the wildlife hide at Ellerburn Pond before looping back to the visitor centre.
Cropton, Dalby Forest

, North Yorkshire
The Spiers Bank walk starts at the Forest Holidays site in Cropton Forest on the North York Moors. It follows forest roads and on a bright autumnal day provides great views of the beautiful Rosedale valley, over to Spaunton Moor.
Autumn is a great time to see the changing colours of the moorland heather and many say it's the best time of year on the moors. Make sure to reward yourself with a hot takeaway drink at the Forest Retreat on your return!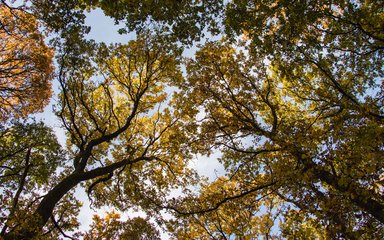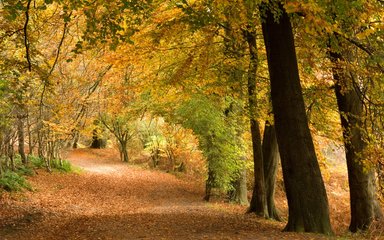 Chopwell Wood, Gateshead
Just 10 miles south-west of Gateshead, this beautiful mixed woodland is perfect for an afternoon of leaf kicking with friends or family! 
Soak up the blazing red tones of the old beech woods, planted in the early 1900s, and keep your eyes peeled for the fantastic array of fungi popping up in dark corners of the forest at this time of year.
Top tip: Make a day of it and take on the Boundary walk (4.5 miles) to really get a feel of this wonderful wood.