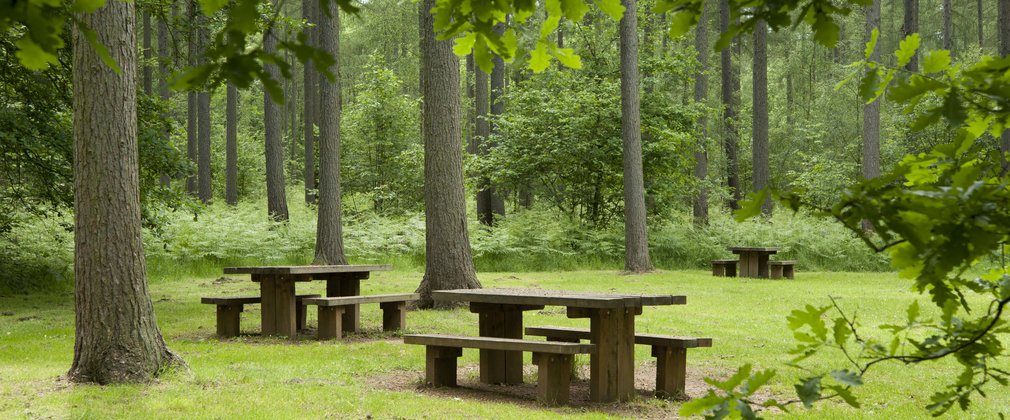 Dust off the chequered blanket and dig out the napkins. Here are the perfect spots for a socially distanced picnic in the South West of England this summer. New to our forests? Check out the Forest Code.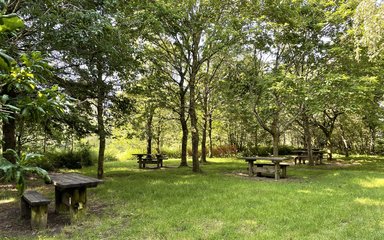 1. Cann Wood, Plymouth
Sit among the wildflowers and enjoy a relaxing picnic in the valley of the stunning River Plym. A true feast for the eyes while you enjoy a feast for your belly.
2. Fernworthy Forest, Dartmoor
Fernworthy is a quiet and spacious picnic spot, offering time for reflection and creativity in prehistoric surroundings. Seek shade under the tree canopy or catch rays in the open moors.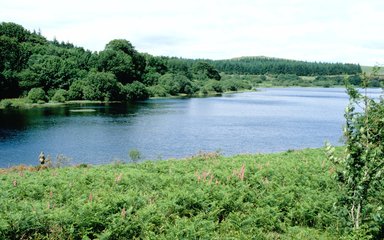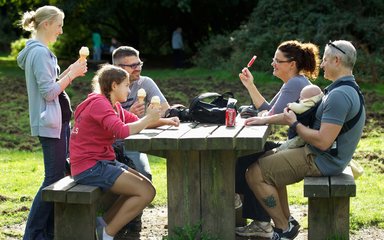 3. Dymock Woods, Herefordshire
You are guaranteed to see beautiful seasonal colours at this lesser-known lunch area. The only thing that is not predictable is the weather. In true British summertime style, we suggest you bring along both sun cream and an umbrella.
Pssst… the local wildlife have asked us to prevent litter being dumped in their homes. Please remember to take your picnic rubbish home with you.
4. Nightingale Wood, Swindon
Unleash your inner adventurer before snacking on carrot sticks. Enjoy a sausage roll after rolling in the mud. This is a heart-warming place that encourages you to live in the moment.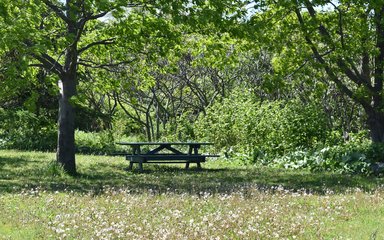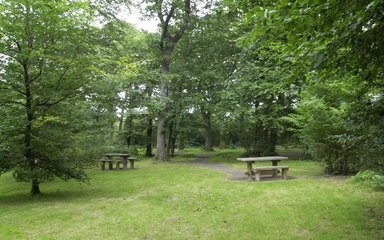 5. Abbeyford Woods, Okehampton
Find pockets of stillness in this stunning community woodland. Navigate through the trees on the banks of River Okement and escape the world for a little while. 
6. Eggesford Forest, Chulmleigh
Enjoy your picnic on the same ground that Her Majesty Queen Elizabeth II walked on in 1956 when she marked the millionth acre of Forestry Commission planting. This is a lunch location to rival all others!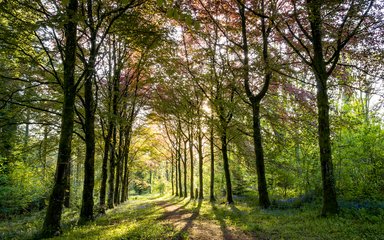 You are welcome to hire our barbecues where you can, but to prevent forest fires and reduce waste, please do not bring any other barbecues into our forests.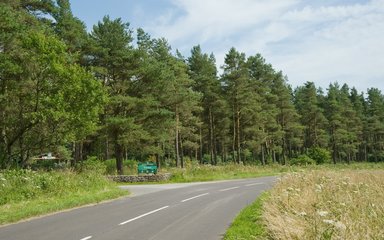 7. Stockhill Wood, Somerset
There are three ingredients needed for the perfect picnic: good company, a nice bench, and a great forest. This coniferous woodland within the Mendip Hills is a beautiful space to meet friends and make memories.
8. Great Wood, Bridgwater
Full of nooks and crannies that are waiting to be explored, this woodland is perfect for the picnicker seeking adventure. One for the bucket list?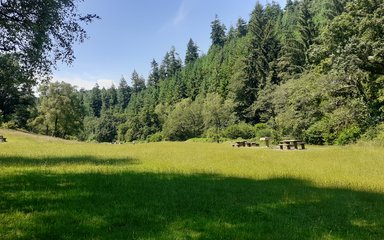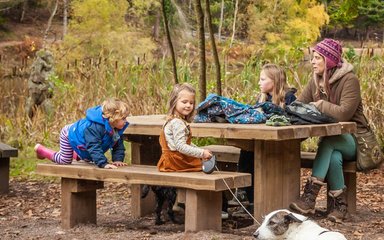 9. Affpuddle, Dorchester
Affpuddle is a mosaic of beautiful forest and heathland. It is the ideal space to shake off the stresses of recent months and focus on being wild for a while.
10. Leigh Woods, Bristol
There are several picnic tables dotted throughout the wood. Kick back, relax and munch on some lunch. You may even spot special plants like the Bristol rock cress and Bristol onion. Hands off these though… they're not a picnic garnish!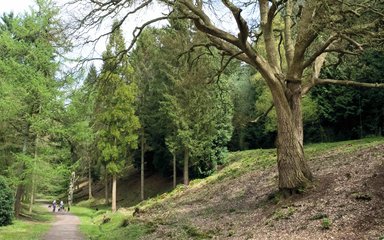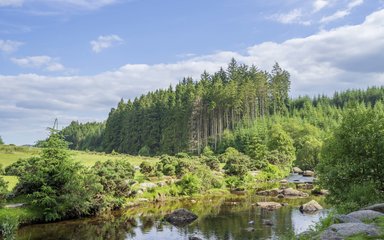 11. Bellever Forest, Dartmoor
There are two picnic tables next to the car park for easy access. Finished lunch? Go for a wander by the East Dart river or head off on an exhilarating walk up to Bellever Tor. You'll find an unforgettable viewpoint.
12. Deer Park, Cornwall
Sit in this magical meandering valley and engage all of the senses. Look at the towering trees, listen to the lullaby of birdsong, breathe in the fresh air. This is a woodland straight out the pages of a fairy-tale book.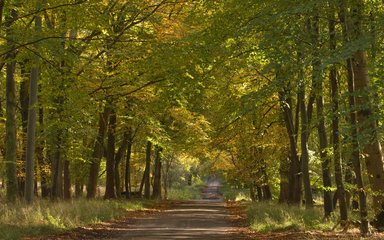 13. Savernake Forest,

Marlborough
Have you ever picnicked in a Special Site of Scientific interest (SSSI)? This cherished location has left an outstanding legacy of old trees and landscapes. The history of this forest is around a thousand or so years older than you!
14. Forest of Dean, Gloucestershire
From the stunning scenery of the Symonds Yat Rock viewpoint, to the peaceful ripples of Mallards Pike lake, there are endless options for summery snack spots in the Forest of Dean. Once a major industrial site in the Victorian times, nature has reclaimed this now wild and wonderful location.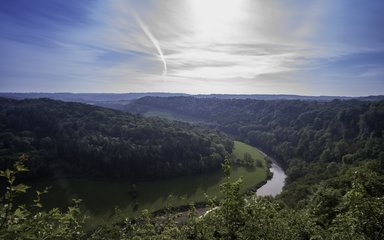 Invite the forest into your inbox. Receive picnic ideas, wildlife updates, learning resources and more!