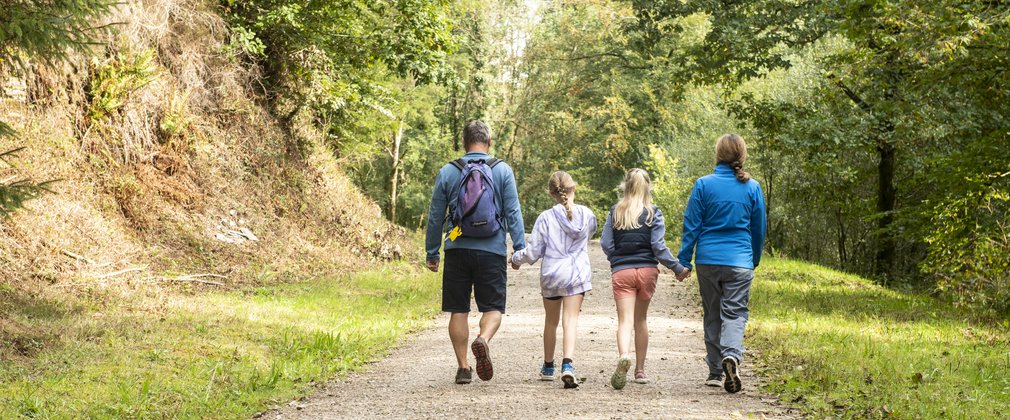 From adventure and exercise to peaceful strolls and stunning scenery, share moments of relaxation and exertion alike at Cardinham Woods
The perfect location to recharge and relax, Cardinham Woods is found in central Cornwall and has everything you could want from an outdoor woodland adventure. The diverse woodland is full of secret glades, allowing you to take a step back from the hustle and bustle of life into a haven of natural beauty.
Stream-side paths, fresh air and stunning viewpoints make Cardinham Woods a wonderful spot for all. If you're a thrill seeker searching for your next adrenaline rush, our cycling trails are not to be missed.
Making a long drive through Cornwall? Why not break your journey at Cardinham Woods, only 5 minutes from the A30?
09/06/2023 09:51
Help us prevent wildfire. Never light a BBQ, fire, or camp stove in the forest.
28/06/2023 11:00
Explore Cardinham Woods with an off-road mobility vehicle
Visitors with limited mobility (short or long-term, for any reason) can hire our Tramper through the Countryside Mobility Scheme. You do not have to be registered disabled to hire a Tramper. The Tramper is an off-road mobility scooter, which is easy to use and able to tackle a range of surfaces and gradients come rain or shine.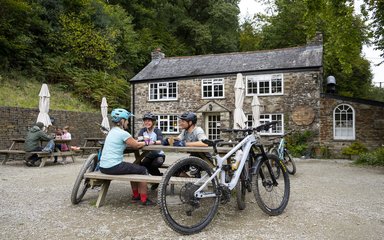 Woods Cafe
Refuel at beautiful Woods Cafe, serving a range of freshly prepared light bites and drinks every day.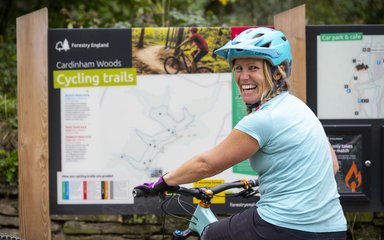 Trail maps at Cardinham Woods
Plan your visit to Cardinham Woods with our free map downloads.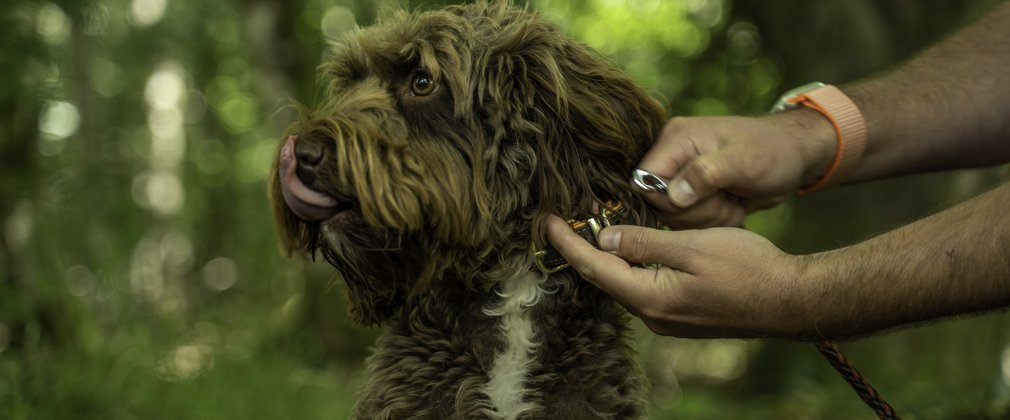 Happy times and waggy tails
For a safe and enjoyable visit for everyone, read our guidance on dogs in the forest.